A pyramid scheme is one of the terms used to describe multi-level marketing (MLM) like ACN Inc. (American Communications Network). A lot of people were already tainted with misinformation about what MLM business is all about. Why a lot of people think that MLM business like ACN is a pyramid scheme?
If you are going to search online for information about MLM, you will see a lot of articles telling you that it is a scam. Most of those articles focused on MLM as a scam and not mainly on the legit business that offers a great opportunity to people. Yes, it is true. There are indeed MLM companies that lure money from you. On the positive note, there are also MLM companies that provide a legit business opportunity to people from all walks of life and one of them is ACN Inc.
What can you do to avoid the scams?
• Do a thorough research and make sure you only deal with a company that has a good reputation.
• Do not hesitate to ask a lot of questions.
• Make sure you clearly understand the compensation package.
• See to it that the company pays you on the sales you make and not solely on the people you recruited.
Can you really make money with MLM?
A legit multi-level marketing company like ACN Inc. allows you to make a lot of money. The good thing with MLM business is that there is no limit to how much you can make. No nine to five grind. You decide when and how to work. But keep in mind that the amount of money you make depends on the work you put and your level of commitment. Many people think that when it comes to MLM business, the only thing that matter is recruiting people. It is really the prime misconception.
There is indeed a recruitment involved but a legit MLM business like ACN does not purely rely on the recruitment. Its primary source of income is the sales made from the products and services. The purpose of recruitment is to grow the network so that more and more people will be able to market the products and services of the company. As the team grows, those who are at the top of the ladder gets to enjoy the residual income. That is why it is important that every member of the team should do their part so that each and every one will have an opportunity to enjoy the residual income.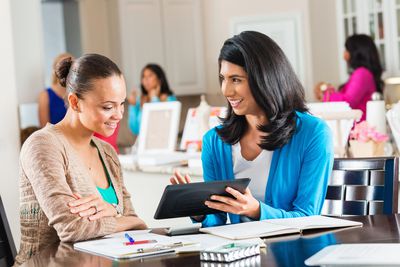 Is MLM business always correspond to a pyramid scheme or a scam? Not really! There are a lot of great companies out there. In fact, a lot of people were able to achieve time and financial freedom because of MLM. The key to becoming successful in MLM business lies in choosing the best company. The American Communications Network (ACN Inc.) is one of the best companies out there. It has been in the industry since 1993 and today, it operates in 25 countries all across the globe. It performs well in the global arena. Being a part of this prestigious company opens doors to beautiful opportunities. If you have not been a part of any MLM business before, then now is the best time to do so. The American Communications Network is a great start for people who want to venture in MLM business. In fact, it is the perfect place for people who want to make a fortune with MLM.